Why Choose Love Your Rug for Rug Cleaning
Ottawa Rug Cleaning Reviews
Check out what our clients are saying about our rug cleaning services in Ottawa
Kirstin Wood
I really wish I had taken before and after pictures of my area rugs! The difference way absolutely amazing! They were picked up quickly (at no charge) and we're dropped off exactly when they told me they would be! I highly recommend love your rug and I will be using them again and again. And I should mention the price was cheaper then anywhere else I called. If I could give them more stats, I would!
Daniel Maiorano
Great experience. I had pet stains on my brand new carpet and love your rug got it out quickly and back into place much faster than I expected. great user experience from start to finish
Jamie Hallett
I have recommended Love Your Rug to my clients for a few years with great feedback and just used them personally for my own home. Great customer service and the results are outstanding!! 100lb Chocolate Lab stains are gone. Will definately use them again vs buying a new area rug every 6 months.

Award-winning Rug Cleaner in Ottawa
Love Your Rug Cleaning Ottawa has been repairing, restoring, and revitalising rugs in Ottawa since 1894.
Thanks to our decades of experience, we are one of the best rug and carpet cleaners in Ottawa. This excellence is backed up by our BBB certification, many Consumer Choice awards, Top Choice Mark of Excellence awards, and the HomeStars "Best Of" award.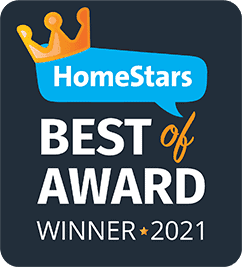 Homestars
Best of Award Winner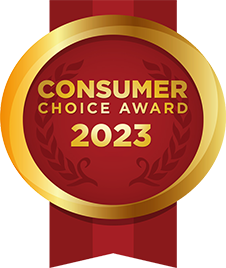 Consumer Choice Award 2023 Winner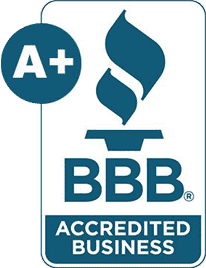 BBB Accredited Business
Top Choice Award Mark of Excellence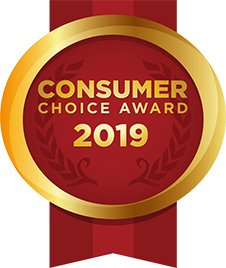 Consumer Choice Award 2019 Winner
One Million Plus Rugs Cleaned
Area Rug Specialists in Ottawa
If area rugs aren't professionally cleaned at least once a year, they can rapidly become breeding grounds for mould and mildew, which produce dangerous allergies, irritants, and mycotoxin. They are also unattractive and cause unpleasant odours.
Allow Love Your Rug Cleaning Ottawa to perform its magic on the air quality in your household or commercial premises. Our rug cleaning experts will use the latest technology and our tried-and-tested nine-step technique to give your rug a deep clean that you cannot achieve by yourself. We'll remove dirt, debris, odours, and stains entrenched in the fibres of your rug. Rest assured, you'll see, smell and feel the result.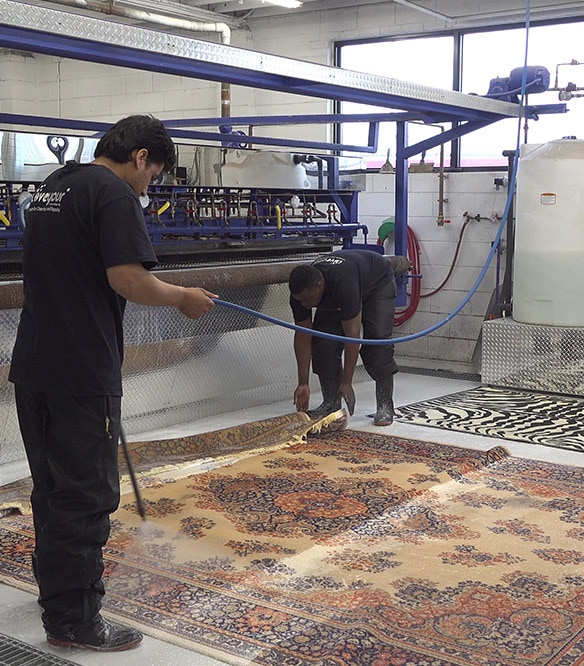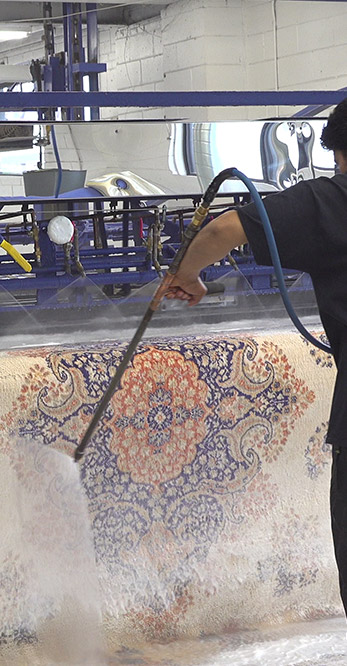 OUR RUG CLEANING AND REPAIR REVIEWS
Read Our Genuine
Customer Reviews


Zohranne
7 months ago
The service provided was excellent. My carpet came back clean as per my expectations. Dealing with love your rug is always a wonderful experience. Courteous, top notch service. From booking to pickup and right up to delivery. Prices are wonderful too. Worth every penny!


Judith
7 months ago
Hello Jared B, I am pleased with the service from Love Your Rug. Your team has shown professional, friendly and efficient service throughout the process. Making arrangements for pickup and delivery was smooth, easy and convenient. My rug with high traffic areas was washed, dry and treated and retu...


Anne
7 months ago
We recently had our rugs cleaned and just wanted to let you know that we were very happy with the job you did. The rugs were very dirty as we have a dog, and they came back just like new. Thanks so much.


Maegan .
6 months ago
The rug looks great! I loved travelling around Morocco so very happy you were able to help me save this souvenir. M
OUR RUG CLEANING MACHINERY
Leading Rug Cleaning Equipment in Ottawa
Love Your Rug Cleaning Ottawa uses cutting-edge equipment to clean your rugs and remove tough stains, dust, dirt, and other debris without damaging them. Our rug cleaning experts use this new equipment and our advanced cleaning methods and gentle detergents to give your rug a deep clean without changing its colour or texture.
OTTAWA DELICATE RUG CLEANING
Specialty Area Rug Cleaning in Ottawa, Ontario
Love Your Rug in Ottawa is always ready for a challenge when it comes to cleaning rugs made of unique and delicate materials like silk, animal hide, and wool. We want to help your specialty area rug last longer and look its best.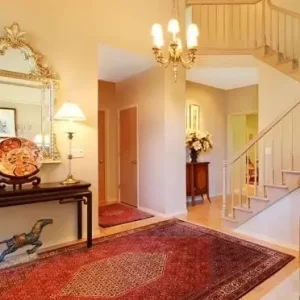 Persian Rug Cleaners Ottawa
We are adept at cleaning speciality Persian rugs. Our skilled team goes the extra mile to highlight the complex designs on your prized Persian rug!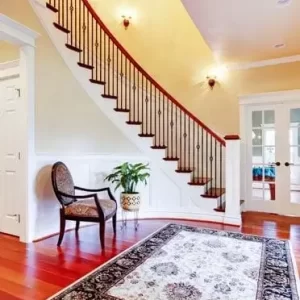 Oriental Rug Cleaning Ottawa
Heavy materials in bright colours are used to make Oriental rugs. We extricate dirt from the thick fibres of these carpets and restore their lustre!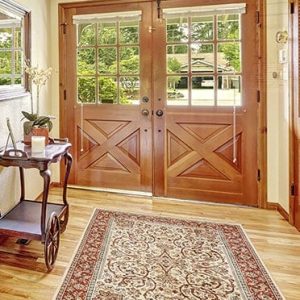 Silk Rug Cleaning Ottawa
Because of their distinctive sheen, silk carpets are one of a kind. Our rug cleaning experts will give them the tender loving care they require.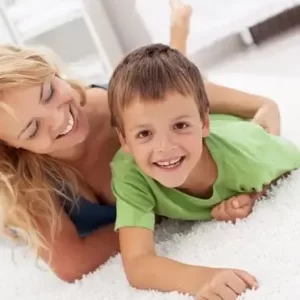 Wool Rug Cleaning Ottawa
During the winter months, wool rugs keep houses warm and pleasant. We'll clean your wool rug thoroughly while preserving its plushness.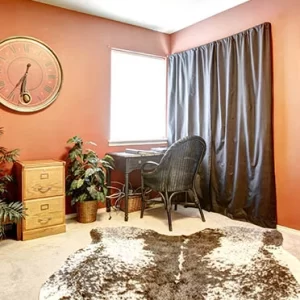 Cowhide Rug Cleaning Ottawa
Love Your Rug Cleaning Ottawa is a professional animal-hide and cowhide rug cleaner in Ottawa. For thorough cleaning, we'll utilise custom-blended cleaning solutions.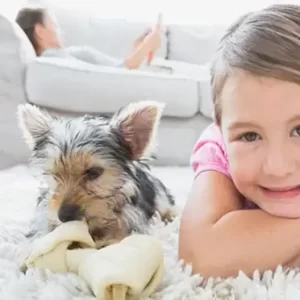 Flokati Rug Cleaning Ottawa
Flokati carpets are frequently white or light in colour. While they look fantastic, they are also stain-prone. We'll eliminate any stubborn stains and make your area rug seem brand new.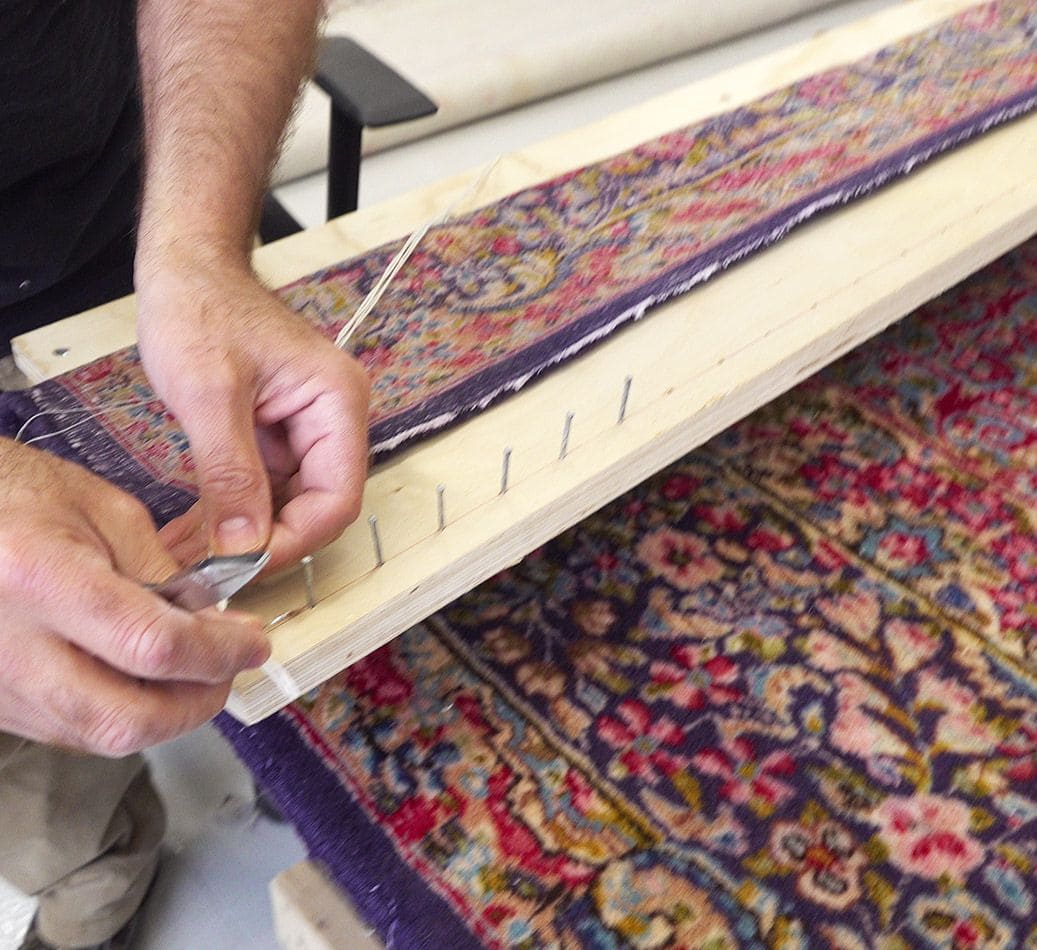 We want you to Love Your Rug instead of throwing it out if it gets damaged. Our rug repair professionals have re-fringed, re-surged, and mended thousands of rugs.
No rug repair job is too difficult for our experienced crew. We will exceed your expectations and make your rug appear new!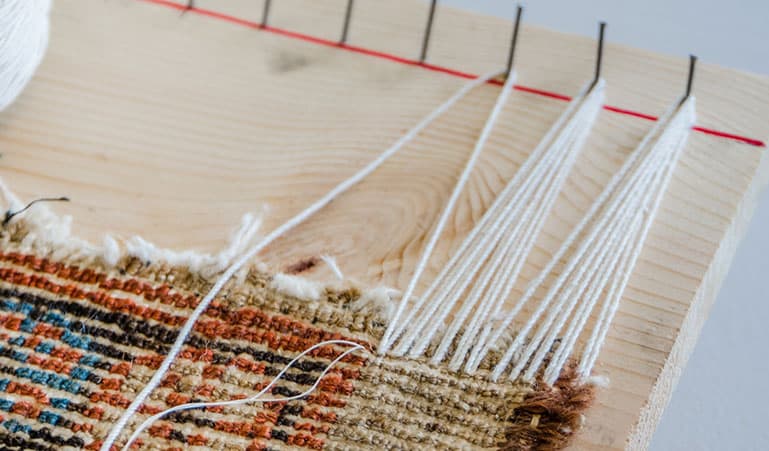 Area Rug Re-Fringing in Ottawa
Flawlessly colour match and upgrade the old fringe before it's beyond repair.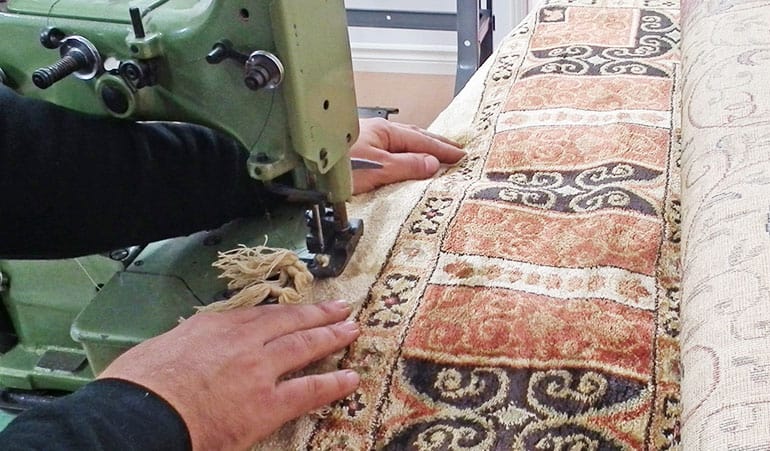 Area Rug Resurging in Ottawa
Colour match and fix frayed or unravelling edges on your rug before it's too late.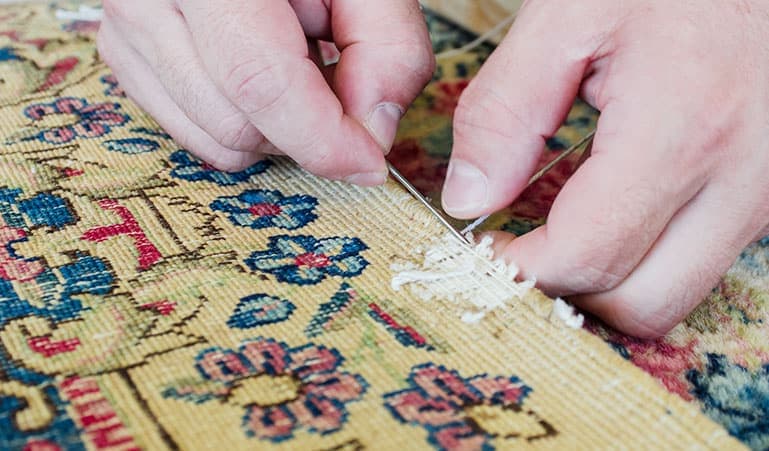 Rug Cutting and Binding in Ottawa
Cut and bind a rug to any specific measurement you require.
100% SATISFACTION GUARANTEE
100% Satisfaction Guaranteed With Our Rug Cleaning Services in Ottawa
Enjoy FREE pick-up and delivery with Love Your Rug Cleaning Ottawa's world-class rug cleaning services. We also guarantee 100% client satisfaction. Our professional crew has decades of experience cleaning rugs.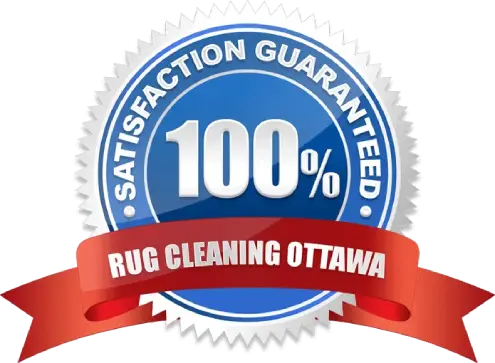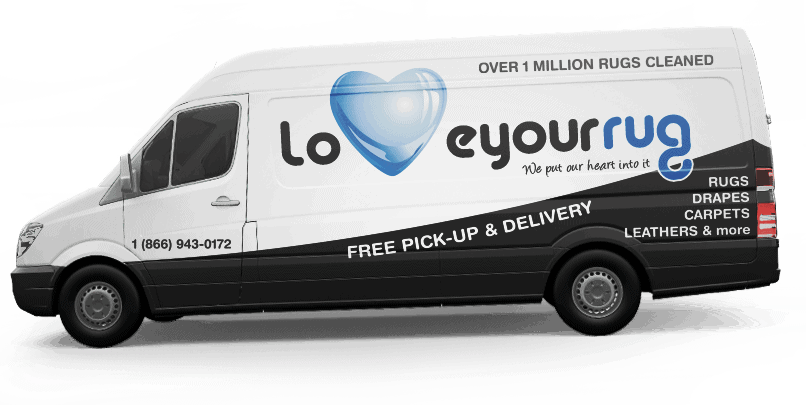 CONVENIENT RUG PICK-UP SERVICE
FREE Rug Pick-Up & Delivery in Ottawa
Pick-up and delivery times in Ottawa are subject to traffic, but we do our best to be on time.
Love Your Rug Cleaning Ottawa's rug pickup and delivery times are from 7 AM – to 1 PM  every other Wednesday. Our rug pickup drivers cover Ottawa from Hwy 417 and County Rd. No 29 N. (North West Ottawa) to Donnelly Dr. and Dwyer Hill Rd. (South West Ottawa). From here, our route stretches to Bank St. and Belmeade Rd. (South East Ottawa) all the way up to Hwy 174 and Canan Rd. in North East Ottawa.
Use our online price calculator to get an instant rug cleaning price and schedule a pickup today!
LIMITED TIME 30% OFF RUG CLEANING
VALID FOR ALL FIRST-TIME CUSTOMERS
If you are a new customer, enjoy a 30% coupon for our ready-in-7-days rug cleaning service.