Why Choose Love Your Rug Ottawa?

WINNER OF NUMEROUS AWARDS
Qualified Rug Cleaner in Ottawa
By offering the finest rug cleaning and rug restoration services in Canada, Love Your Rug constantly aims to be one step ahead of its rivals. You now have yet another incentive to select Love Your Rug after our sustained success helped us win the Consumers Choice Award and the Top Choice Mark of Excellence Award from consumers nationally.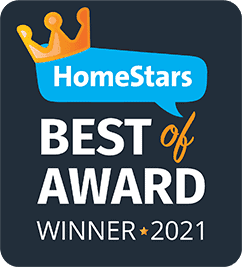 Homestars
Best of Award Winner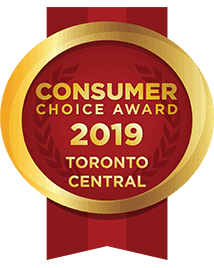 Consumer Choice Award Winner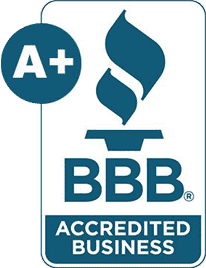 BBB Accredited Business
Top Choice Award Mark of Excellence
Ottawa Rug Cleaning & Repair Reviews
Check out what our clients are saying about our Rug Cleaning & Repair services in Ottawa.
Our Area Rug Cleaning Process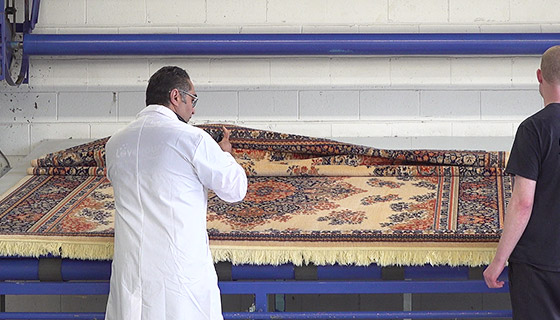 Our area rug technicians thoroughly inspect each rug before starting the cleaning process to detect discolouration, stains, and damages on the underpadding, fringes, and rug fibres.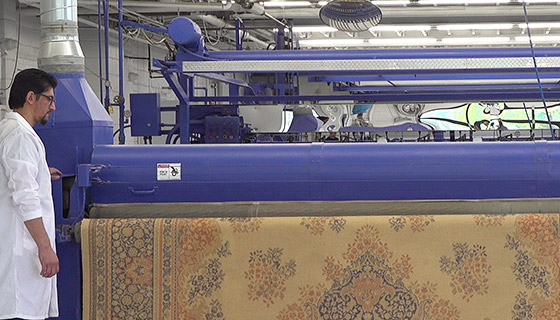 Proper dusting is a crucial step for cleaning rugs. Our dusting machine is computer controlled and ensures the extraction of all dust particles and allergens, which are filtered away by suction.
Each rug is pressure washed and safely treated with an eco-friendly mixture of soap and treatment solution. This softens and breaks down mineral deposits that adhere to your rug with time.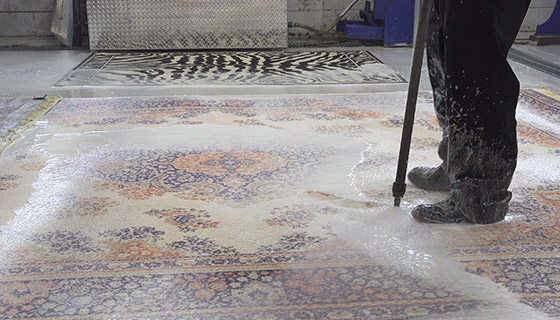 Our lab technicians loosen up the rug fibres and extract deep-rooted dirt particles using powerful pressure washers. This is followed by rinsing the rug thoroughly with fresh water.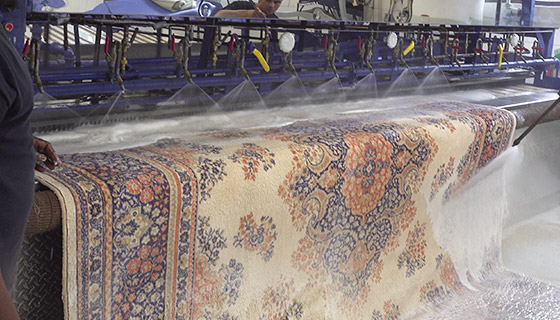 This step involves a machine wash to ensure deep cleaning and removal of any leftover mineral residues and stains. A line of soft brush pads gently scrubs the rug without any damage.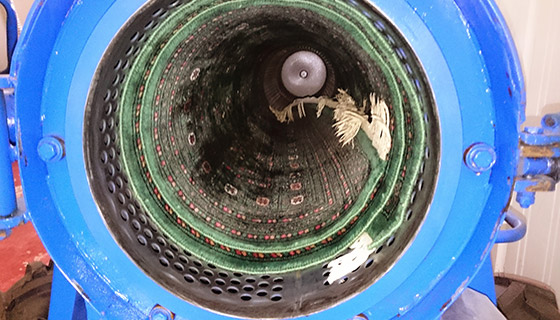 Your rug is then rolled up and placed into our powerful centrifuge machine, which drains out excess water and moisture. This prevents any dye from bleeding and allows your rug to retain its original texture and colours.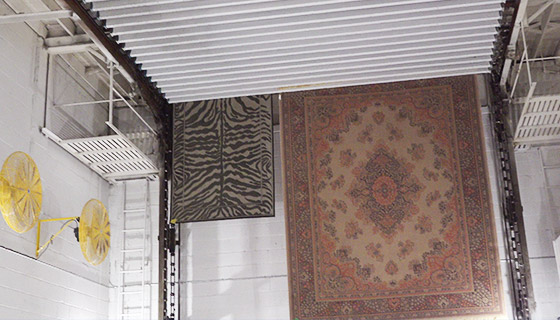 Once the machine drains out 90 percent of the water, your rug is immediately taken to our drying room. This enclosed room is climate controlled and equipped with several industrial fans, creating an optimal environment to dry your rugs properly.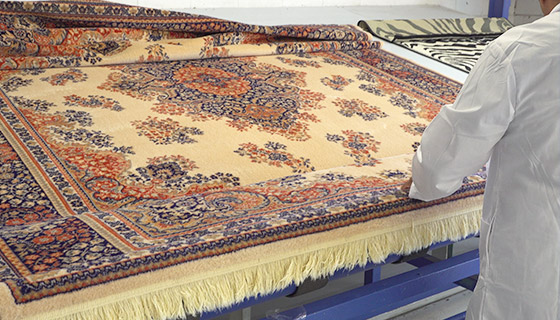 After treating in the drying room for 12 hours, every inch of your rug undergoes a final inspection. Our lab technicians record and photograph the results, after which the rug is lightly airbrushed to remove loose fibres and to recondition it.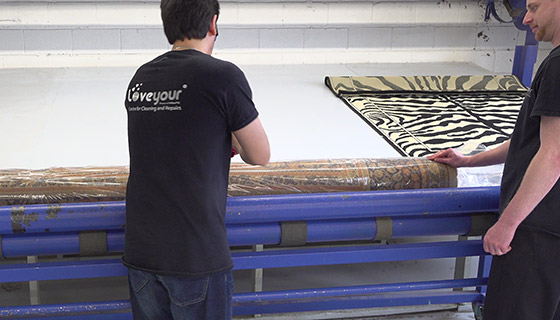 Upon passing the final inspection, your rug is spotless and ready to enjoy. Our technicians will carefully feed your rug into our special winding machine which runs a protective plastic cover over your rug so that your clean, fresh rug can arrive safely, right to your doorstep.
Premium Rug Cleaning Services in Ottawa
We offer the following specialised rug cleaning solutions in addition to our standard rug cleaning services.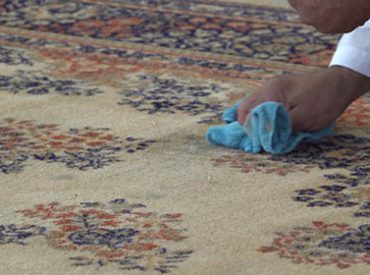 Area Rug Enzyme Treatment
Our Area Rug Enzyme Treatment ensures that unpleasant odours and harmful bacteria do not return to your area rug. This treatment penetrates deep into the fibres of your area rug and prevents the return of hazardous microorganisms. We propose using enzyme treatment for those with heavy pet and foot traffic stains.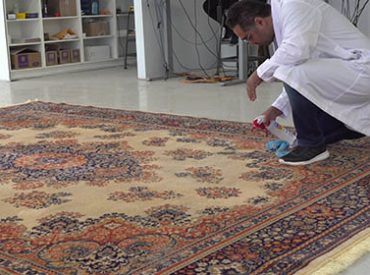 Area Rug Scotchgard
The Scotchgard treatment is a high-end rug treatment that makes it easier to remove stains from your area rug in the case of future accidents. Thus it facilitates future expert cleaning and increases the lifespan of your area rug. This treatment is excellent for rugs in places with heavy foot activity, such as dining rooms, bedrooms and kitchens.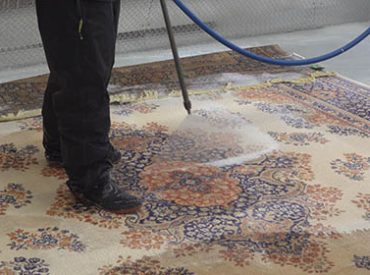 Area Rug Disinfectant
If you have dogs or youngsters, our disinfectant for area rugs is ideal. It is 100 % harmless for people, animals, and the environment! The disinfectant eliminates microorganisms and enhances indoor air quality. The icing on the cake imparts an alluring, pleasant lemony fragrance, so your area rugs always seem brand new!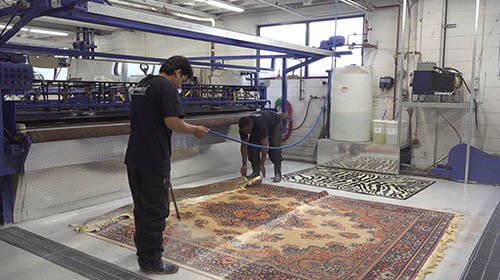 Area Rug Stain Removal
If your area rug has difficult stains, such as grease, oil, food and beverage spillage, or body fluids, more extensive cleaning may be necessary. Our trained rug specialists will pre-spray the stain and strive to minimise or eliminate it. If the stain is not bonded to the rug's fibres, it may be removed using our tried-and-true procedures.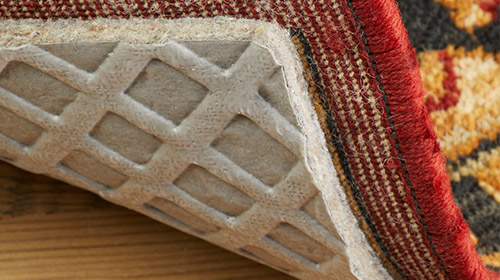 Non-Slip Rug Pad
We offer heavy-duty non-slip rug pads to keep your rugs in place. Our high-quality rug pads come in three different types— Eco By Design, Eco Preferred & Eco Supreme, each curated for your individual preferences. They are non-toxic, non-allergenic and feature a built-in moisture barrier to prevent liquid from soaking through your rug, protecting your hardwood floors.
OTTAWA DELICATE RUG CLEANING
Specializing in Area Rug Cleaning in Ottawa
When it comes to the cleaning of carpets made of uncommon and delicate materials such as silk, animal leather, and wool, the team at Love Your Rug Ottawa is always up for the job. We want your specialty area rug to have a longer lifespan and to continue to look its best.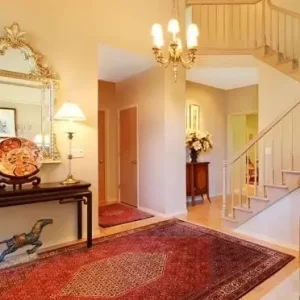 Ottawa Persian Rug Cleaners
We are skilled at cleaning Persian carpets. Your treasured Persian rug will receive the utmost care from our skilled team. We go the extra mile to bring out its unique designs.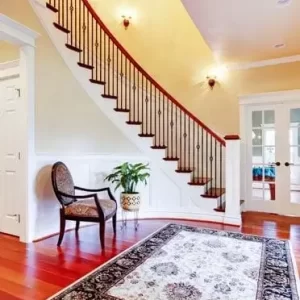 Oriental Rug Cleaners Ottawa
Oriental rugs are produced with thick materials in brilliant colours. The luster of these carpets is brought back to life once we have cleaned the dirt from their thick fibres.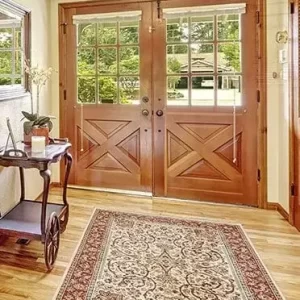 Silk Rug Cleaning Ottawa
Silk rugs stand out from other types of carpets due to their one-of-a-kind brilliance. Our professionals will give them the careful attention they need.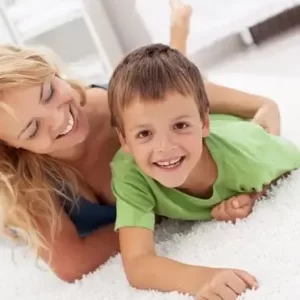 Wool Rug Cleaning Ottawa
Wool rugs contribute to the cosiness and warmth of a house during the winter months. We will thoroughly clean your wool rug while preserving its natural plushness.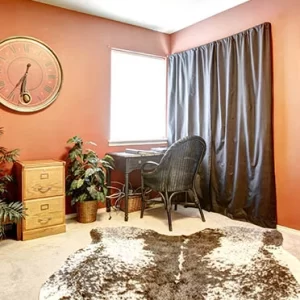 Cowhide Rug Cleaning Ottawa
The city of Ottawa is known for its expertise in cleaning animal hide and cowhide carpets. To ensure complete cleaning, we utilize specially-formulated cleaning solutions.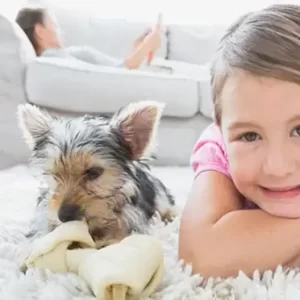 Flokati Rug Cleaning Ottawa
White or another light shade are often used for flokati carpets. Despite their great looks, they are easily stained. We eliminate stubborn stains, so your rug looks new.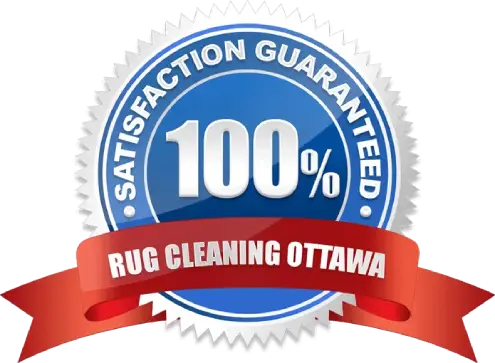 100% Satisfaction Guaranteed
Our Rug Cleaning Services in Ottawa come with a 100% satisfaction guarantee. Love Your Rug Cleaning Ottawa's top-notch rug cleaning services include FREE pick-up and delivery. We also promise complete customer delight. Our expert team has decades of rug cleaning expertise.
We appreciate our customers and will re-service your rug for free if you are not completely happy.
Professionals in Area Rug Cleaning
Two 10,000 square foot Spaces for Rug Cleaning
One Million Plus Rugs Cleaned
Dirty carpets are hazardous to your family's health because they harbor dangerous germs and allergies. The dirt and debris that accumulates reduces the lifespan of your piece. We employ cutting-edge technology to clean your rugs and carpets at Love Your Rug Ottawa. Our products are safe for dogs and children, and we leave no toxins behind. Our carpet cleaners will restore the appearance and fragrance of your carpet.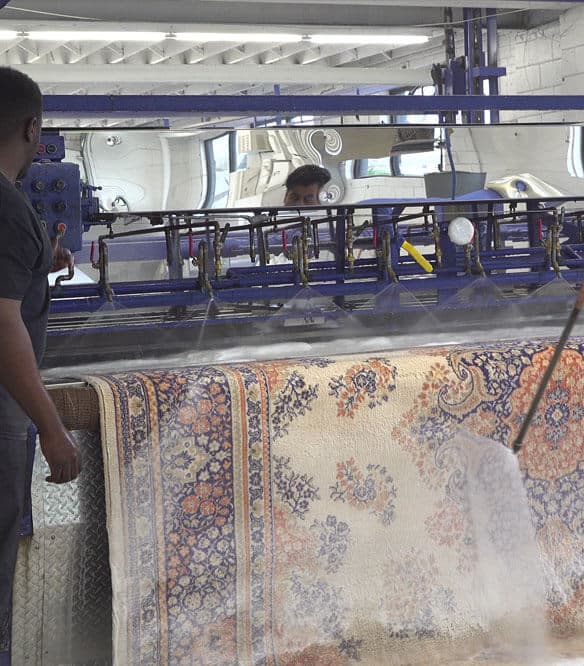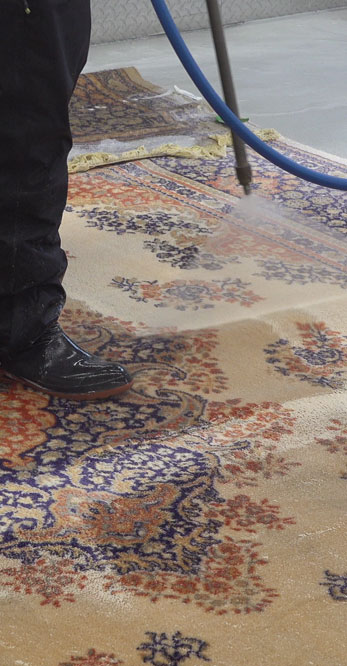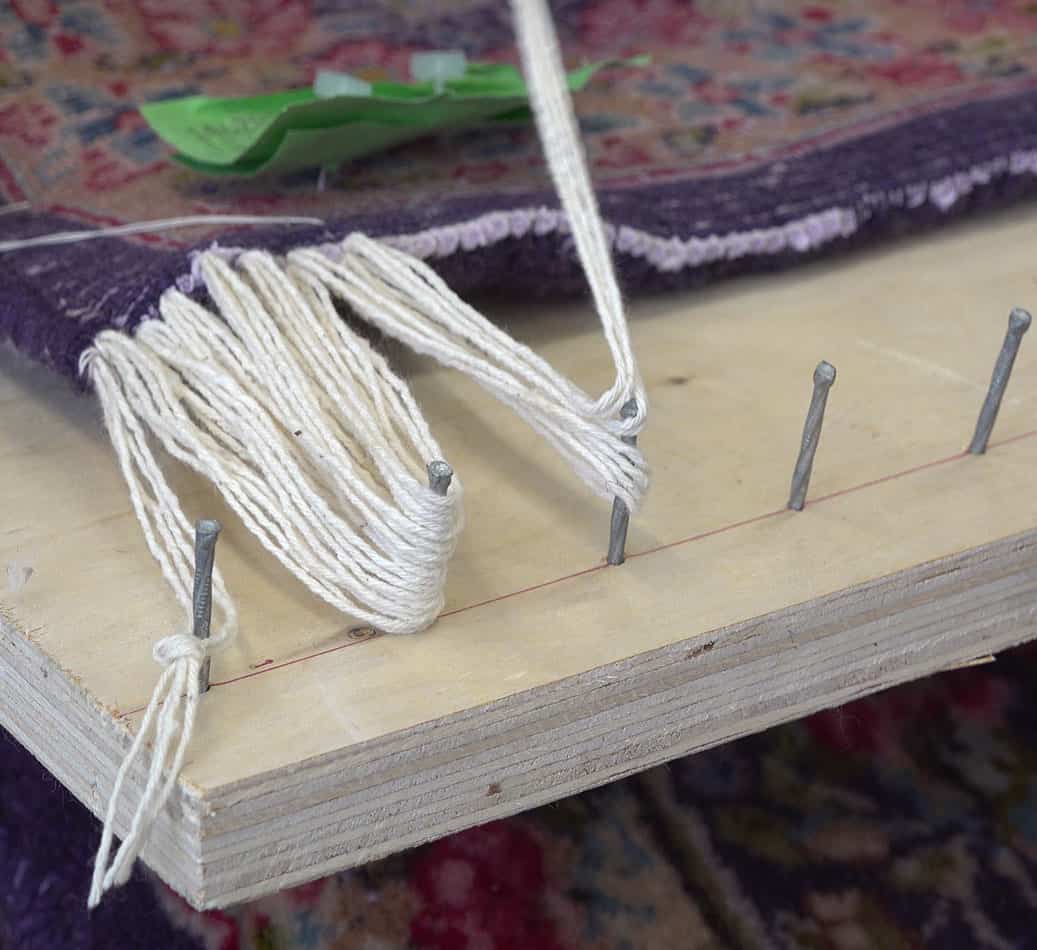 We fix damaged rugs despite the severity of the damage. We mend any damage, from a massive hole in the middle of the rug to a little discolouration. We evaluate the damage and supervise the entire rug restoration procedure. Our rug restoration specialists are industry experts capable of re-weaving and restoring a damaged silk, antique, simple or elaborate design, Persian or Oriental rug to its original form.
Canada's Most Efficient Rug Cleaning Techniques
Love Your Rug excels in providing Ontario, Canada, homeowners with excellent area rug cleaning services. We dust, clean, and dry area rugs employing technologies that are very efficient and effective.
TO OUR CUSTOMERS IN OTTAWA
Servicing Ottawa
For Over a Century
We delight our customers with carpet and area rug cleaning services of the highest quality at cheaper pricing than our competitors in the Greater Toronto Area. Check out our professional and specialised rug cleaning services and advanced rug repair techniques.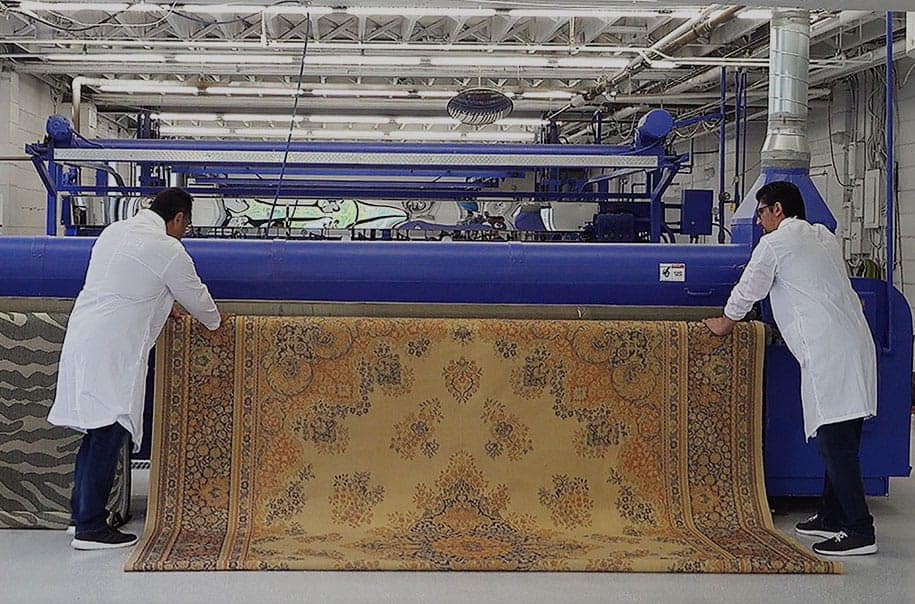 CONVENIENT RUG PICK-UP SERVICE
FREE Rug Pick-Up & Delivery in Ottawa
Pick-up and delivery times in Ottawa are subject to traffic, but we do our best to be on time.
Love Your Rug Cleaning Ottawa's rug pickup and delivery times are from 7 AM – to 1 PM every other Wednesday. Our rug pickup drivers cover Ottawa from Hwy 417 and County Rd. No 29 N. (North West Ottawa) to Donnelly Dr. and Dwyer Hill Rd. (South West Ottawa). From here, our route stretches to Bank St. and Belmeade Rd. (South East Ottawa) up to Hwy 174 and Canan Rd. in North East Ottawa.
Use our online price calculator to get an instant rug cleaning price and schedule a pickup today!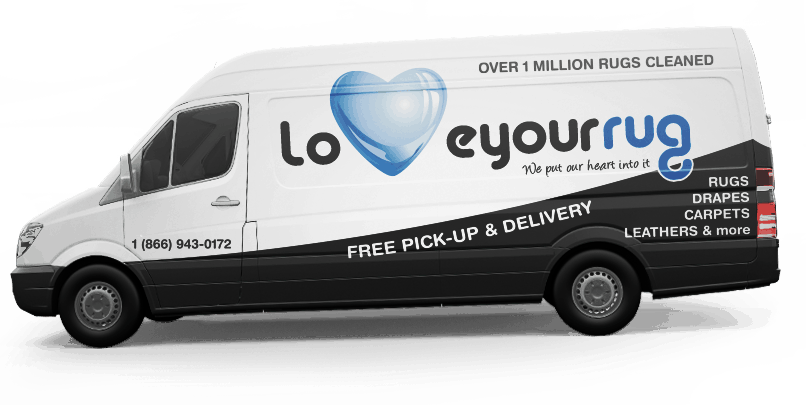 LIMITED TIME 30% OFF RUG CLEANING
VALID FOR ALL FIRST-TIME CUSTOMERS
If you are a new customer, enjoy a 30% coupon for our ready-in-7-days rug cleaning service.