Why Choose Us For Rug Cleaning in Kanata

CANADA'S #1 RUG CLEANER SERVICING KANATA
ACCREDITED RUG CLEANER IN KANATA
The team at Love Your Rug has been repairing, restoring, and revitalising rugs across Ontario since 1894, and we are pleased to serve Kanata. We have decades of experience and have the reputation of being one of Canada's best rug and carpet cleaning companies. We're excited to be serving Kanata!
Our reputation is further reinforced by our BBB certification, many Consumers' Choice awards, Top Choice Mark of Excellence awards, and the HomeStars "Best Of" award.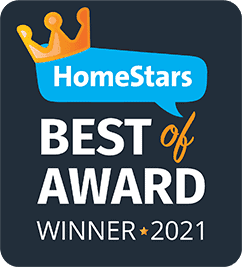 Homestars Best of Award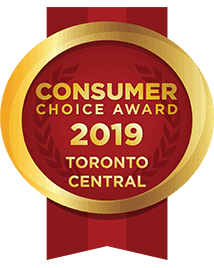 Consumer Choice Award Winner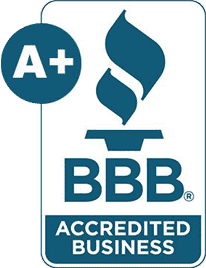 BBB Accredited Business
Top Choice Award Mark of Excellence
Kanata Rug Cleaning Reviews
Check out what our clients are saying about our rug cleaning services in Kanata
Ottawa Rug Cleaning & Repair Reviews
Check out what our clients are saying about our Rug Cleaning & Repair services in Ottawa.
One Million Plus Rugs Cleaned
Area Rug Experts in Kanata, Ottawa
In the absence of regular professional cleaning, area rugs can quickly become breeding grounds for mildew and mould, which produce allergies, irritants, and mycotoxins. Additionally, they cause unpleasant odours and are unsightly.
Love Your Rug Cleaning can provide better air quality to your home or business. With the proven nine-step rug cleaning method, our team gives your rug a deep clean that you cannot accomplish on your own. Your rug will be free of dirt, debris, odours, and stains. We guarantee you'll be thoroughly satisfied.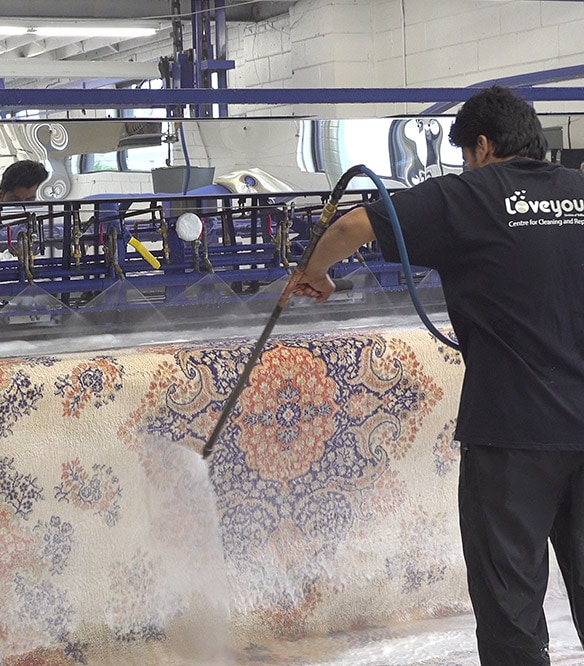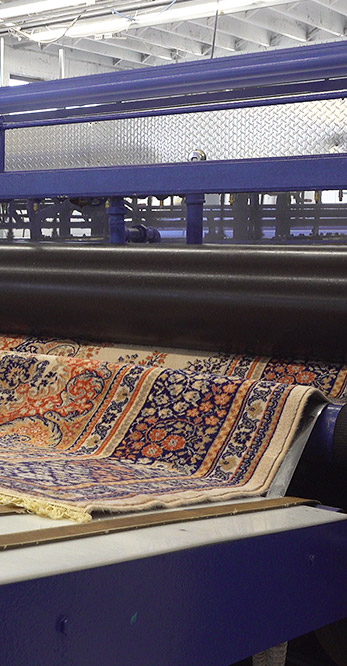 OUR RUG CLEANING EQUIPMENT
High-End Rug Cleaning Machinery in Kanata
Love Your Rug Cleaning Kanata uses advanced technologies to clean your rugs and remove tough stains, dust, dirt, and other debris. Our rug cleaning specialists use cutting-edge equipment, sophisticated cleaning methods and mild detergents to retain the colour and texture of your rugs while giving them a thorough cleaning.
KANATA DELICATE RUG CLEANING
Cleaning Specialty Area Rugs in Kanata, Ottawa
Whether it's cleaning rugs made of silk, animal hide, or wool, Love Your Rug in Kanata is always ready for a challenge. We want to help your speciality area rug last longer and look its best.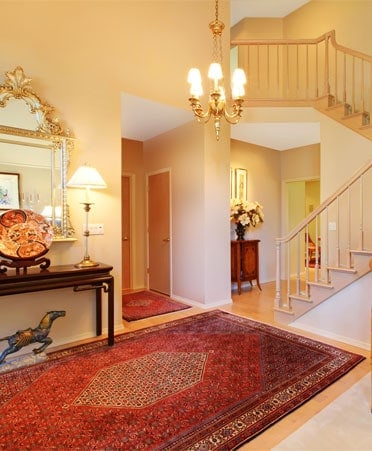 Persian Rug Cleaners Kanata
We are experts at cleaning speciality Persian rugs. Our team goes above and beyond to highlight the intricate designs on your prized Persian rug!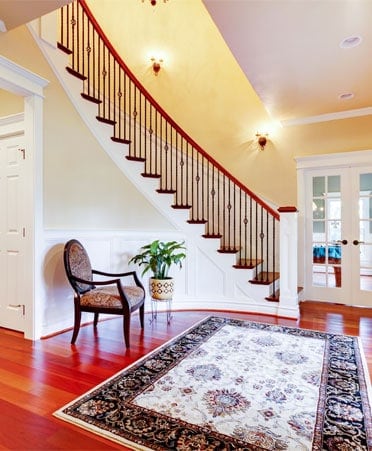 Oriental Rug Cleaning Kanata
Oriental rugs are made from heavy materials in bright colours. We remove the dirt from the thick fibres of these carpets and revive their lustre!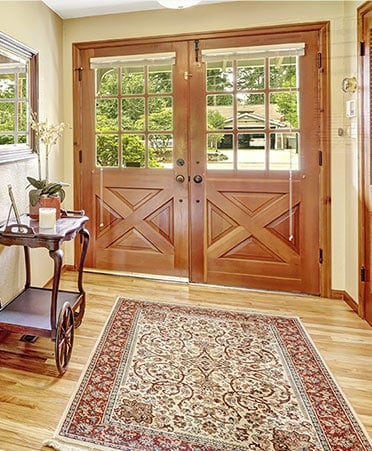 Silk Rug Cleaning Kanata
Silk carpets are unique due to their sheen. You can trust our rug cleaning experts to take good care of them.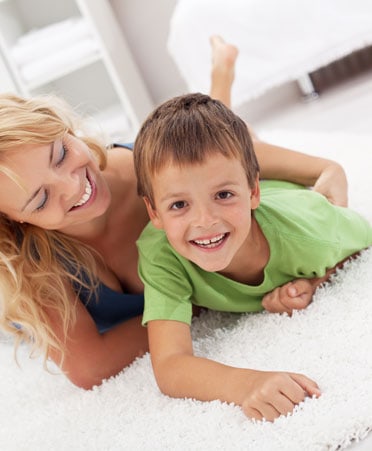 Wool Rug Cleaning Kanata
Wool rugs keep houses warm and comfortable during the winter. We will clean your wool rug thoroughly while preserving its plushness.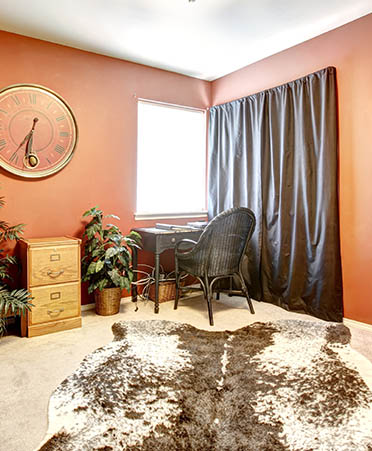 Cowhide Rug Cleaning Kanata
Love Your Rug Cleaning Kanata offers professional animal-hide and cowhide rug cleaning services. We will use specially formulated cleaning solutions for thorough cleaning.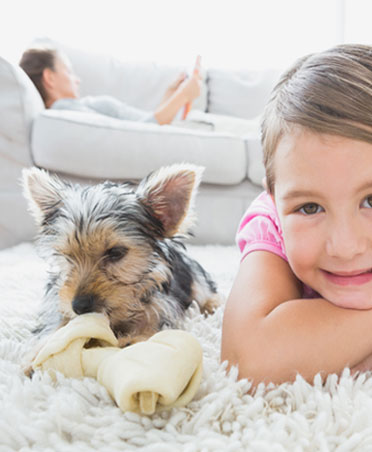 Flokati Rug Cleaning Kanata
Flokati carpets are often white or light in colour. Despite their beauty, these carpets tend to stain easily. Your area rug will look like new after we remove stubborn stains.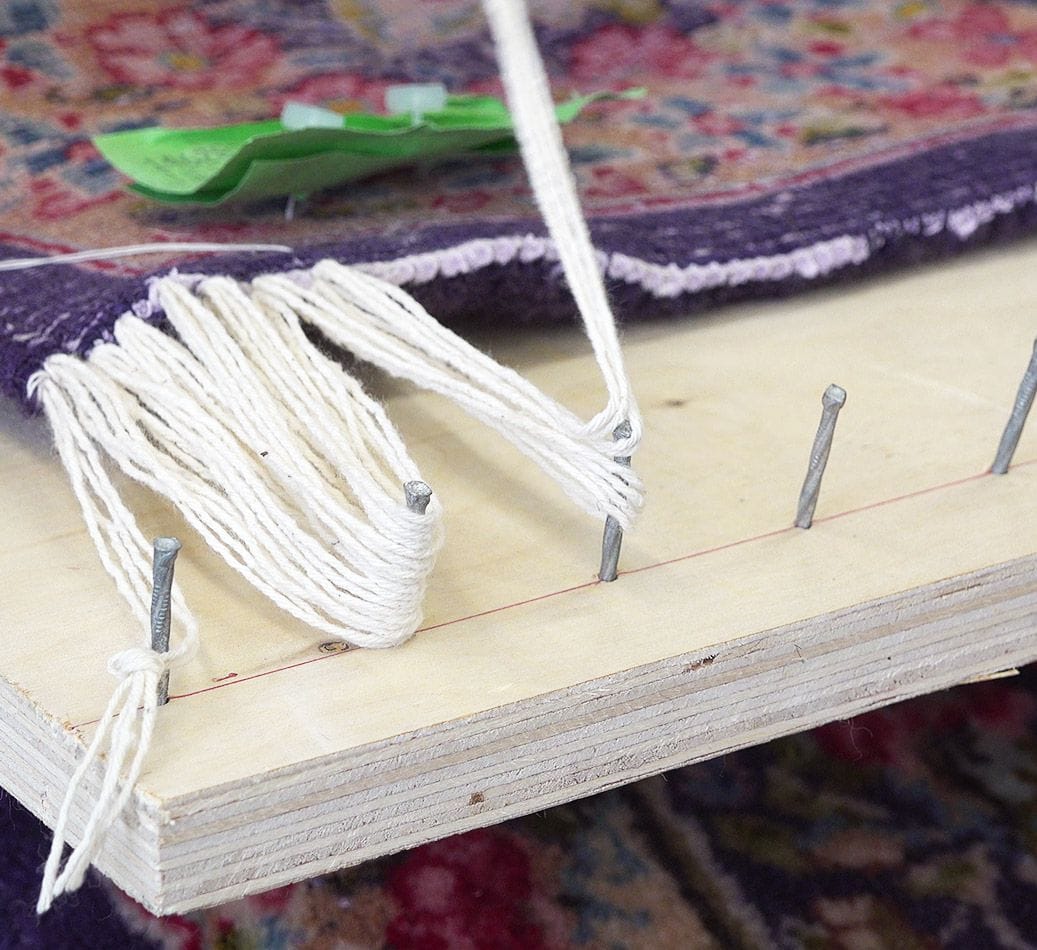 It's our goal to have you Love Your Rug rather than throw it away when it gets damaged. Over the years, we have repaired, fringed, re-stitched, and re-surged thousands of rugs.
Our experienced crew can handle any rug repair job. We will go above and beyond your expectations to give your rug a makeover.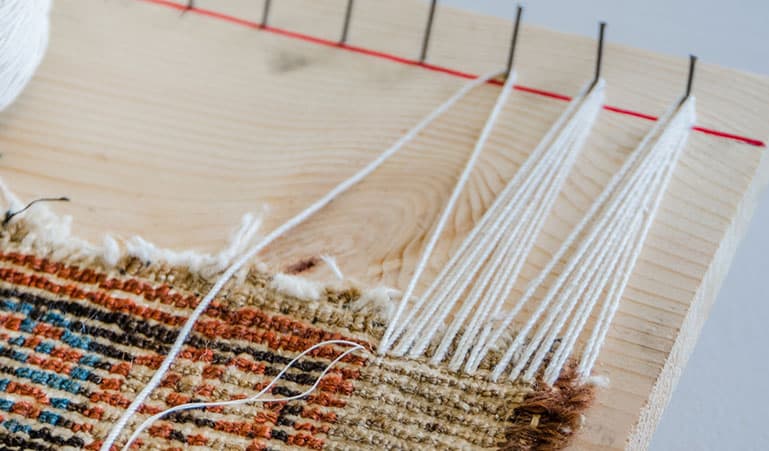 Area Rug Re-Fringing in Kanata
Make sure the old fringe is colour matched and upgraded before it's too late.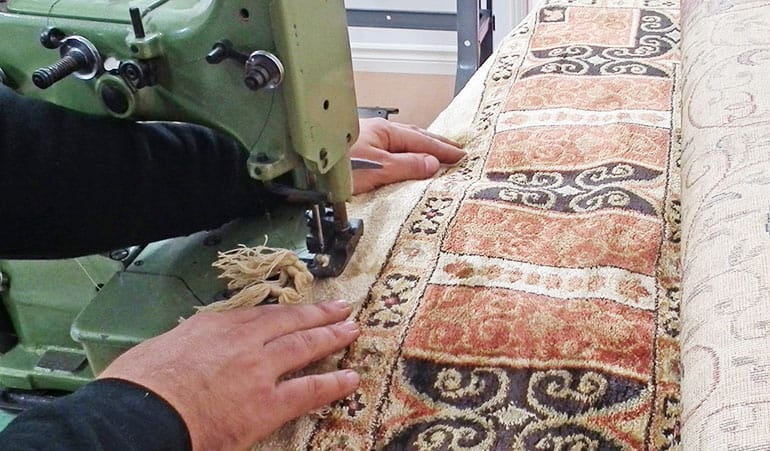 Area Rug Resurging in Kanata
Fix frayed or unravelling edges on your rug before it is beyond repair.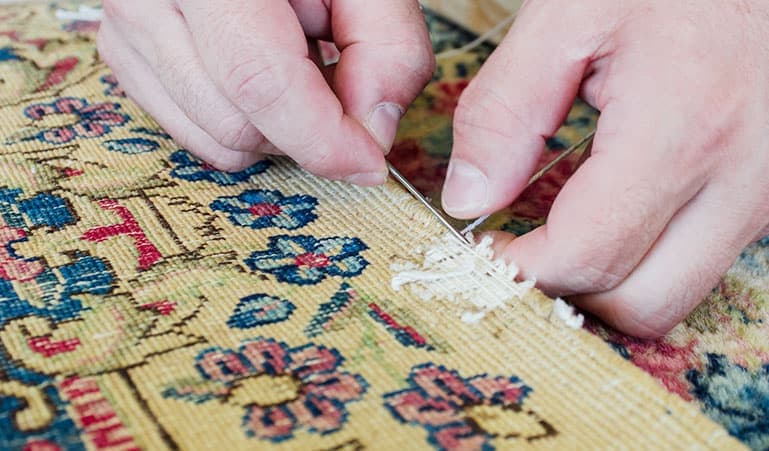 Rug Cutting and Binding in Kanata
Any rug can be cut and bound according to your specifications.
100% SATISFACTION GUARANTEE
Kanata Rug Cleaning Services
Our world-class rug cleaning services in Kanata include FREE pick-up and delivery. Additionally, we guarantee 100% customer satisfaction. We have decades of experience cleaning rugs.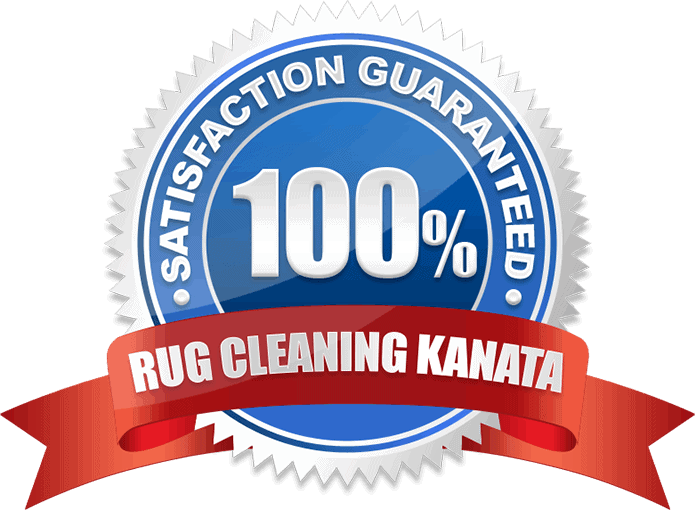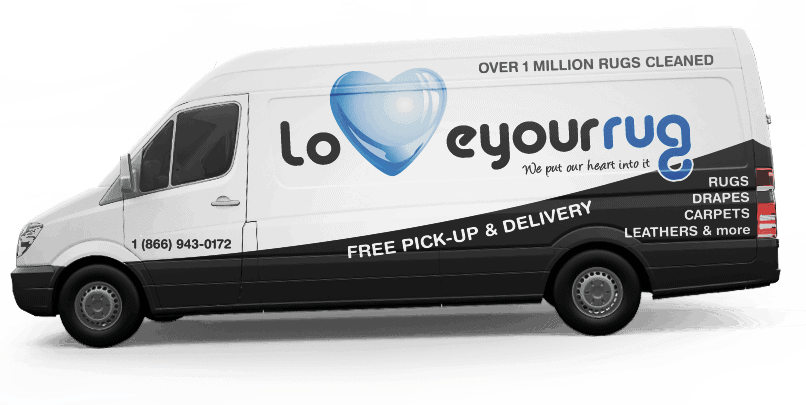 CONVENIENT RUG PICK-UP SERVICE
FREE Rug Pick-Up & Delivery In and Around Kanata
Pick-up and delivery times in Kanata are subject to traffic, but we do our best to be on time.
Love Your Rug Cleaning Kanata's rug pickup and delivery time is from 7 AM – to 10 AM every other week.
Get an instant rug cleaning quote and schedule a pickup using our online price calculator.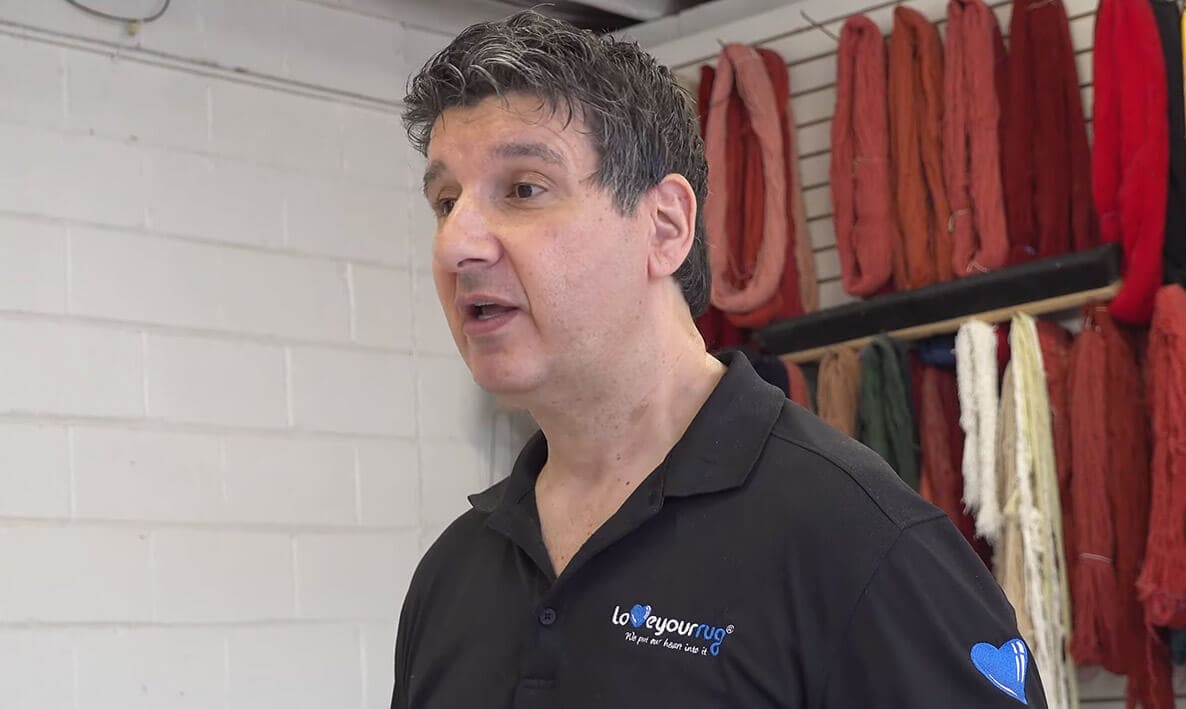 Combien coûte le nettoyage des tapis ?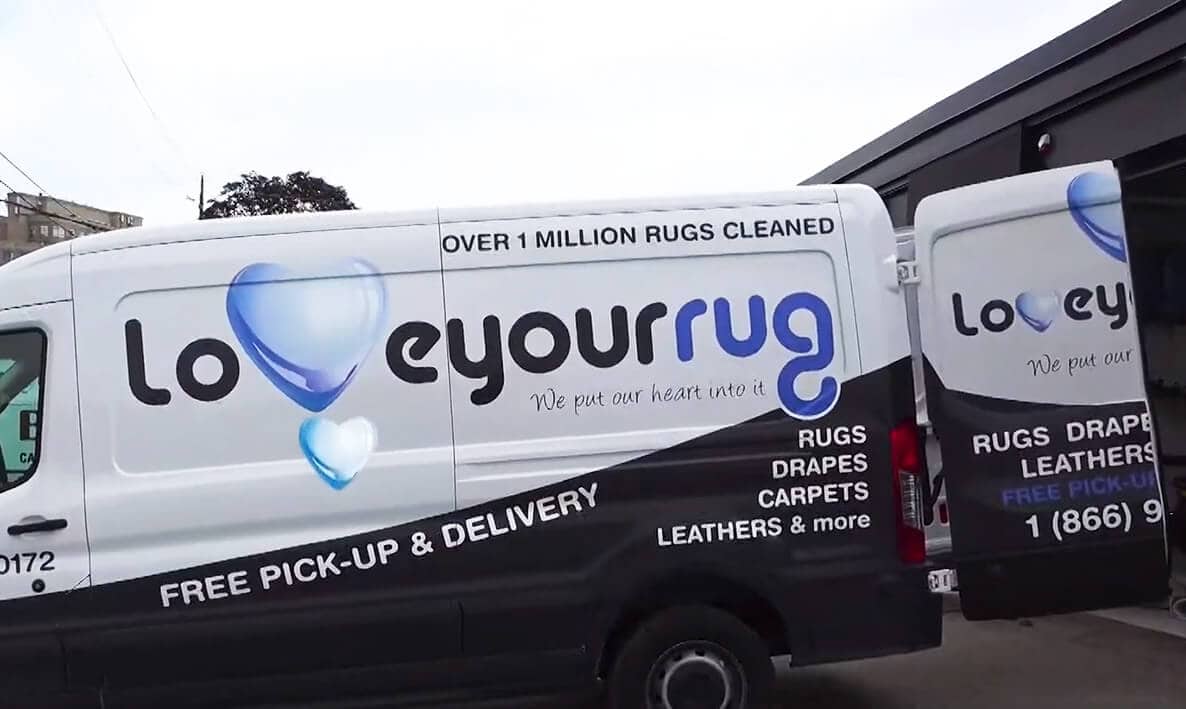 Comment fonctionne votre ramassage et livraison gratuits ?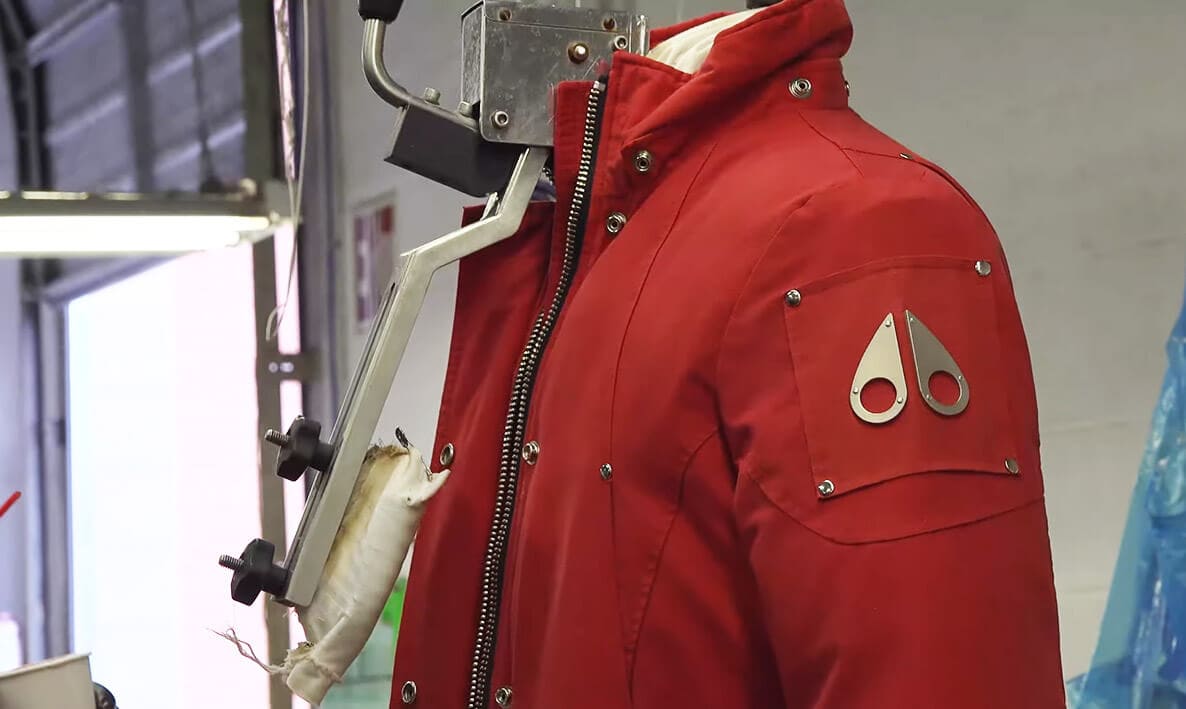 Quels autres services proposez-vous ?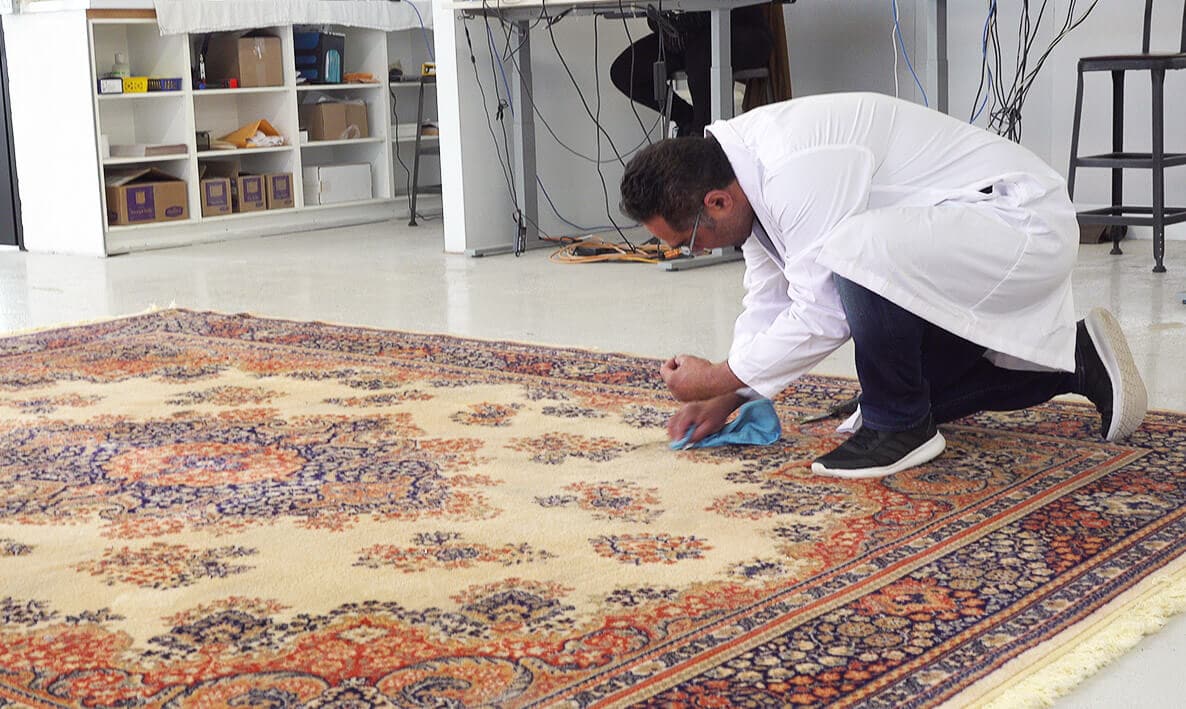 Comment enlever les taches des tapis ?
Comment savoir de quel type de tapis vous disposez ?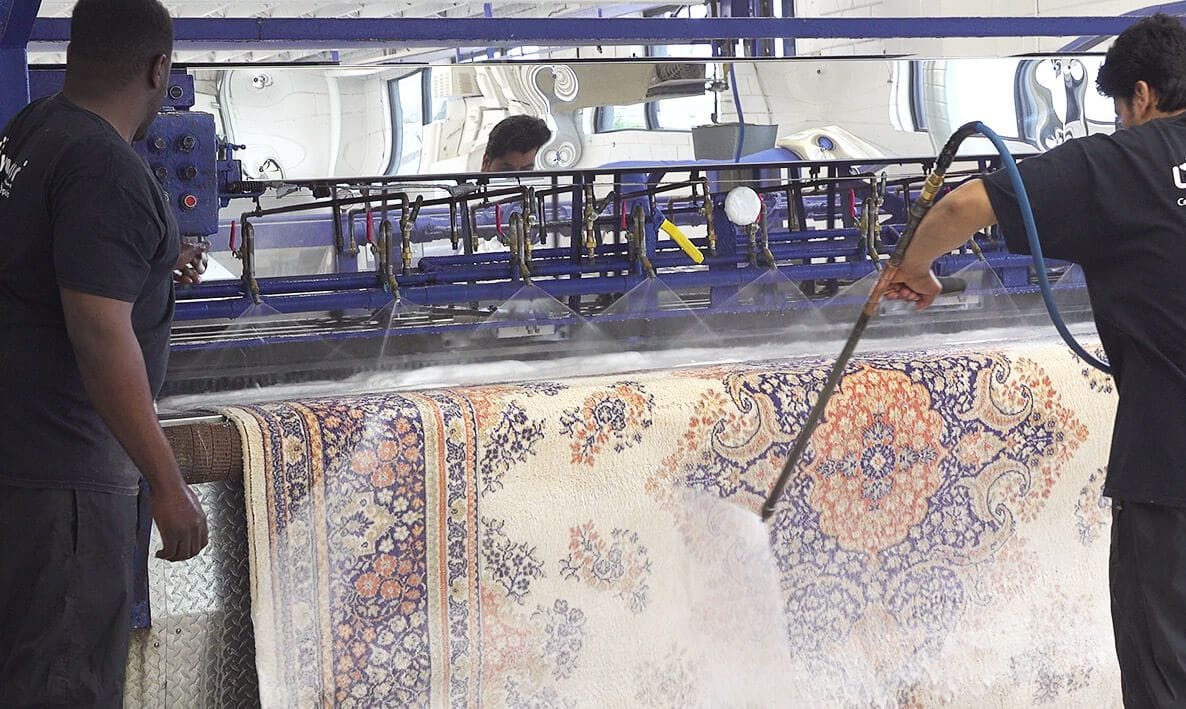 Pourquoi choisir Love Your Rug ?
GET 30% OFF RUG CLEANING FOR A LIMITED TIME
FIRST-TIME CUSTOMERS ONLY
Take advantage of our ready-in-7-day rug cleaning coupon if you are a new customer.