GATINEAU CARPET RUG CLEANERS






Love Your Rug is a multiple award-winning rug cleaning service provider serving Gatineau, Ontario, Canada. Since our inception in 1894 we have cleaned over a million area rugs and we understand the requirements for professionally clean rugs better than any other rug cleaners in Gatineau. We always go the extra distance to provide only the best rug cleaning and rug repair services to residents of Gatineau. Our continued excellence allowed us win multiple Consumers Choice Awards as well as The Top Choice Mark of Excellence Awards by consumers in Gatineau and across the country.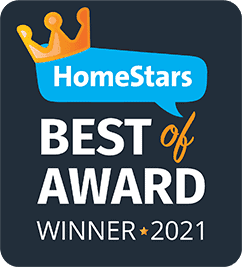 Homestars
Best of Award Winner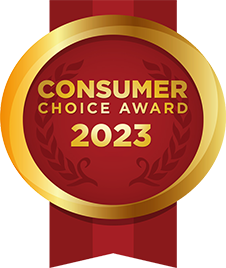 Consumer Choice Award 2023 Winner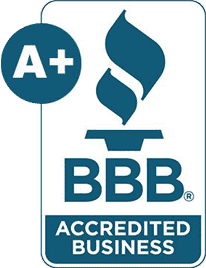 BBB Accredited Business
Top Choice Award Mark of Excellence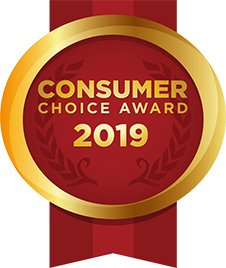 Consumer Choice Award 2019 Winner
Membership with the Leading Industry Organizations
Love Your Rug prioritizes exceptional services and upholds industry-leading quality standards. Our affiliation with influential organizations provides us with invaluable resources, expertise, and best practices to continually enhance our service delivery. Experience the difference in our high-quality rug cleaning & repair services by choosing Love Your Rug today.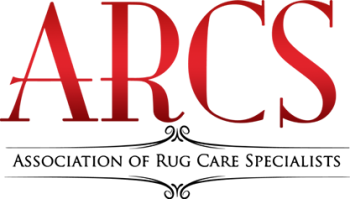 Our Area Rug Cleaning Process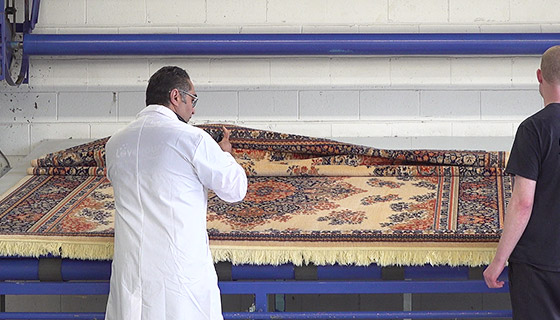 Our area rug technicians thoroughly inspect each rug before starting the cleaning process to detect discolouration, stains, and damages on the underpadding, fringes, and rug fibres.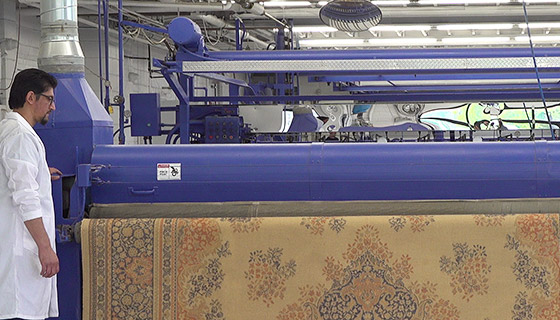 Proper dusting is a crucial step for cleaning rugs. Our dusting machine is computer controlled and ensures the extraction of all dust particles and allergens, which are filtered away by suction.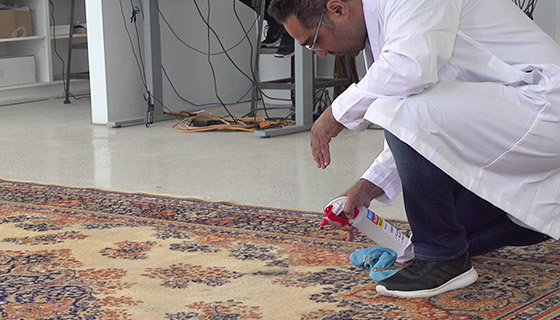 Each rug is pressure washed and safely treated with an eco-friendly mixture of soap and treatment solution. This softens and breaks down mineral deposits that adhere to your rug with time.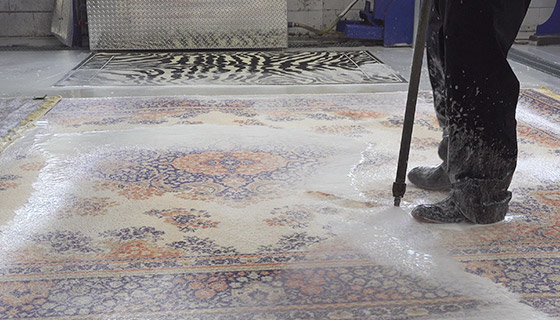 Our lab technicians loosen up the rug fibres and extract deep-rooted dirt particles using powerful pressure washers. This is followed by rinsing the rug thoroughly with fresh water.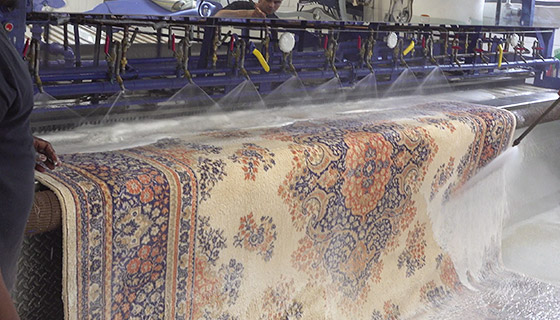 This step involves a machine wash to ensure deep cleaning and removal of any leftover mineral residues and stains. A line of soft brush pads gently scrubs the rug without any damage.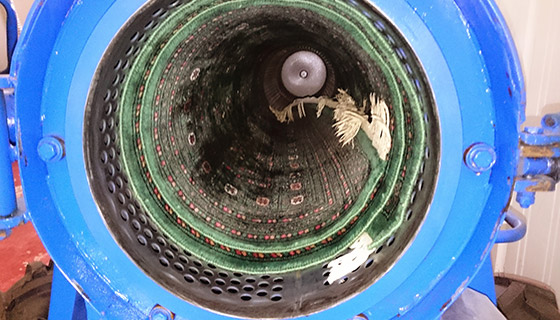 Your rug is then rolled up and placed into our powerful centrifuge machine, which drains out excess water and moisture. This prevents any dye from bleeding and allows your rug to retain its original texture and colours.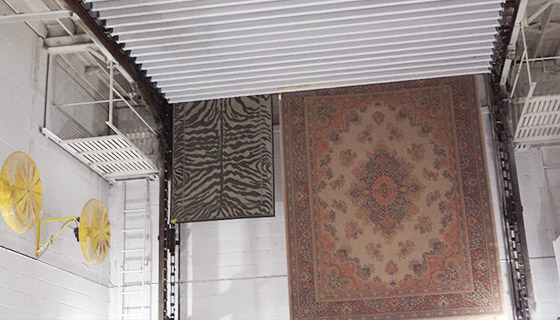 Once the machine drains out 90 percent of the water, your rug is immediately taken to our drying room. This enclosed room is climate controlled and equipped with several industrial fans, creating an optimal environment to dry your rugs properly.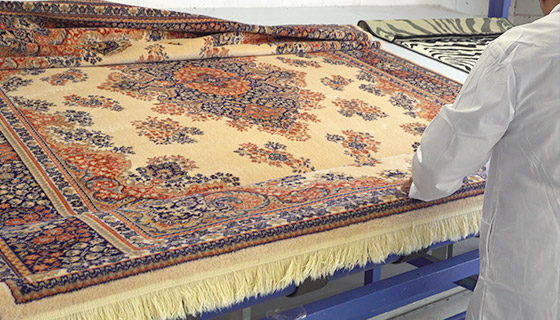 After treating in the drying room for 12 hours, every inch of your rug undergoes a final inspection. Our lab technicians record and photograph the results, after which the rug is lightly airbrushed to remove loose fibres and to recondition it.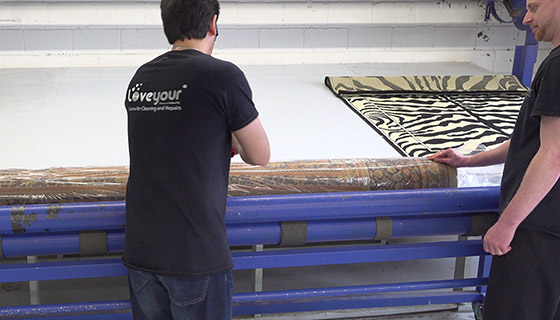 Upon passing the final inspection, your rug is spotless and ready to enjoy. Our technicians will carefully feed your rug into our special winding machine which runs a protective plastic cover over your rug so that your clean, fresh rug can arrive safely, right to your doorstep.
GATINEAU RUG CLEANING SERVICES
Trusted Rug Cleaners in Gatineau
Area rugs are perhaps the greatest dust and debris accumulators in the home. We all know that dust is one of the many allergens that pose health risks, such as asthma and other respiratory problems. Studies have shown that area rugs need to be professionally cleaned three to four times a year as advised by The Asthma and Allergy Foundation of America (AAFA).
Aside from health hazards, the dirt trapped inside of uncleaned rugs speeds up the deterioration process and decreases the longevity of your valuable rugs. This is why it is crucial to get your rug(s) cleaned at a reputable and experienced rug cleaner like Love Your Rug in Gatineau. Our regular weekly rug pickups make it easy and affordable to get your rugs cleaned anywhere in Gatineau.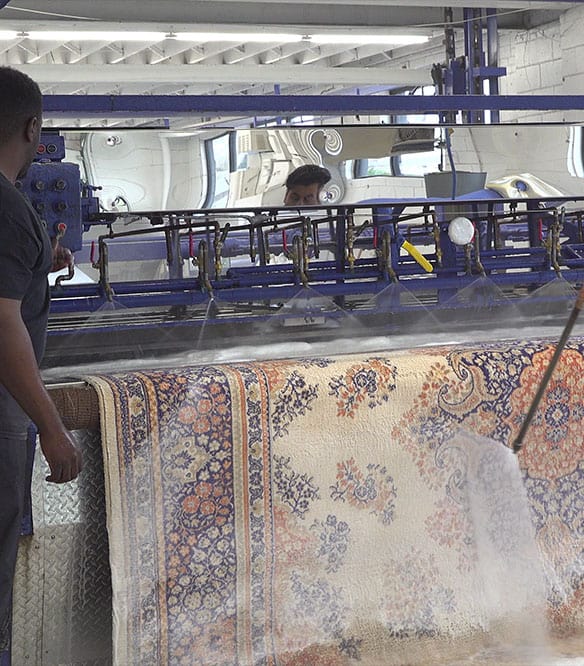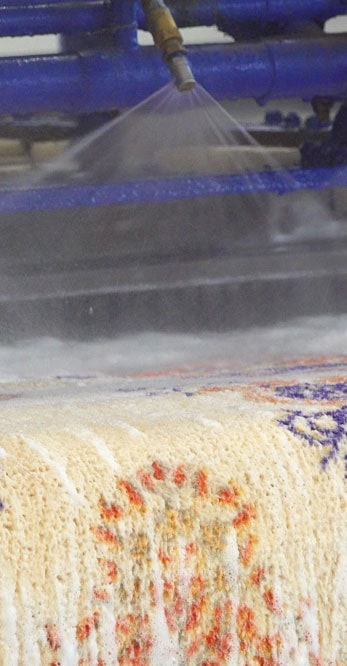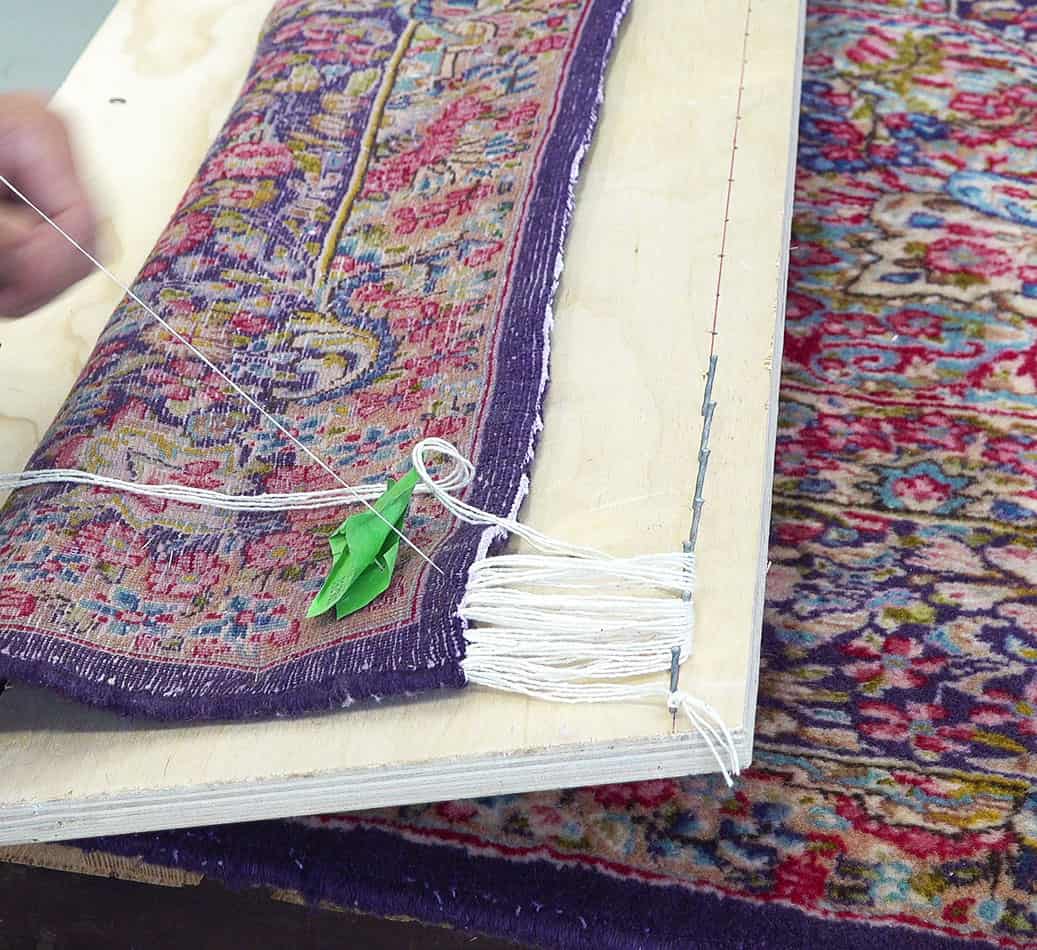 GATINEAU RUG REPAIR SERVICES
Rug Repair in Gatineau
Our rug repair technicians have successfully repaired thousands of rugs from Gatineau, Ontario over the last A Century and we continue to professionally repair valuable area rugs on a regular basis. If it can be done, Love Your Rug in Gatineau is your go-to professional for the highest quality rug repairs.
From area rug resurging, binding, and cutting to complete fringe repair services and colour restorations; we do it all at Love Your Rug. Simply fill out our rug repair quote form and we will send you our guaranteed low price within a few hours. Alternatively call us and we will provide you with a rug repair price instantly.
LATEST IN RUG CLEANING TECHNOLOGY
Latest Rug Cleaning Machinery in Gatineau
We have the most technologically advanced rug cleaning machinery available on the planet. We don't settle for mediocrity like many other rug cleaners in Gatineau. Our extensive rug cleaning process not only puts your rug through a range of our state-of-the-art rug cleaning machinery like rug dusters, rug washers, and rug centrifuges, but each rug is also manually treated by experienced rug technicians on-site. This ensures that each rug receives a tailored treatment it needs to look its best every time.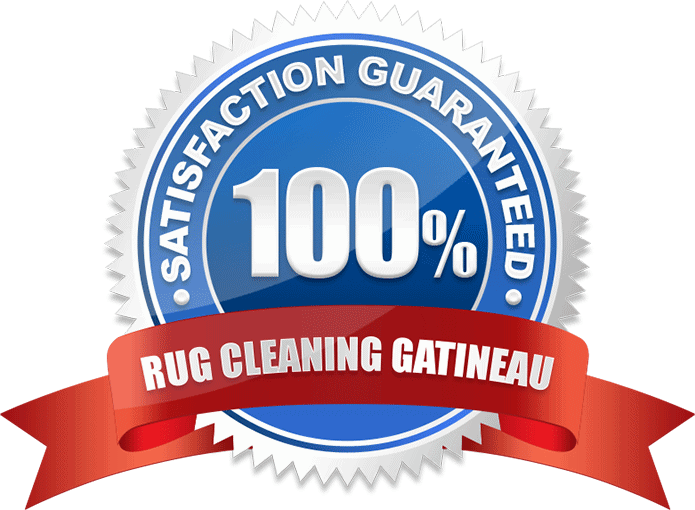 OUR SATISFACTION GUARANTEE
100% Customer Satisfaction with Our Rug Repair and Cleaning Services Gatineau
We are here to make you happy so that you can tell all your friends and family in Gatineau how awesome or rug cleaning and rug repair services are. Our goal is to remain the number one rug cleaner in Gatineau, and to pave the road for other rug cleaners in Gatineau. Our 100% rug cleaning and rug repair guarantee ensures that our customers are protected and that we do our best to satisfy each and every customer. Give us a try and experience the highest standard of rug cleaning and rug repair in Gatineau.
State-Of-The-Art Rug Cleaners
Leaders in Area Rug Cleaning
Two, 10,000 Sq Ft Rug Cleaning Facilities

Over a Million Rugs Cleaned in Gatineau
HEIRLOOM RUG CLEANING IN GATINEAU
Specialty Area Rug Cleaning in Gatineau, Ontario
Love Your Rug Gatineau saves you all the trouble associated with dirty, soiled and damaged Silk, Persian, cow-skin, sheep-skin, Oriental, Wool and Flokati area rugs, by providing custom care to these authentic and delicate heirlooms. We are a company that you can trust and rely on and our reviews are a testament to our claim. We have the expertise and Canada's best reputation for professionally cleaning heirloom area rugs, while never damaging them.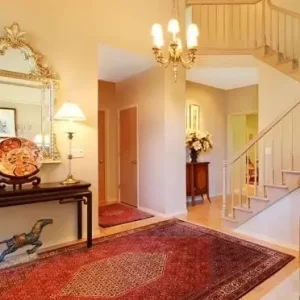 Persian Rug Cleaning Ottawa
The beauty of a Persian rug is in its intricate design. Our rug cleaning experts in Ottawa will restore the original state of your rug.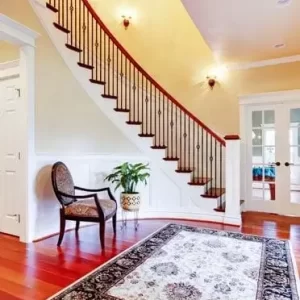 Oriental Rug Cleaning Ottawa
Our rug cleaning experts in Ottawa understand that your precious Oriental rug requires specialized, gentle treatment.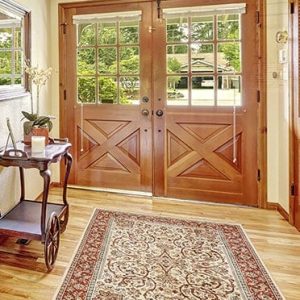 Silk Rug Cleaning Ottawa
Our rug technicians pay special attention to natural fibre rugs, such as silk rugs, so no damage is caused.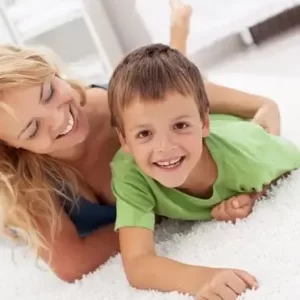 Wool Rug Cleaning Ottawa
Get your traditional wool rug cleaned by us anywhere in Ottawa. We use the most gentle and eco-friendly products on your wool rugs.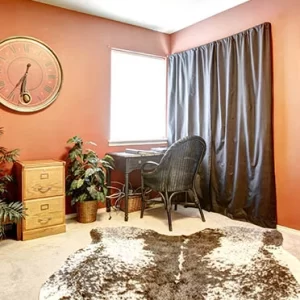 Cowhide Rug Cleaning Ottawa
Preserve your unique cowhide rug with our professional cleaning service in Ottawa. It will come out looking as good as new.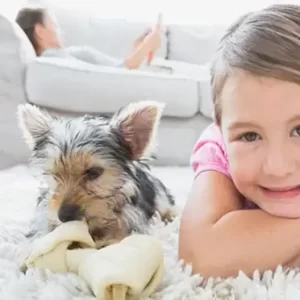 Flokati Rug Cleaning Ottawa
At Love Your Rug, we can restore your Flokati area rug back to its original glory anywhere in Ottawa. We offer easy next-day pick-ups.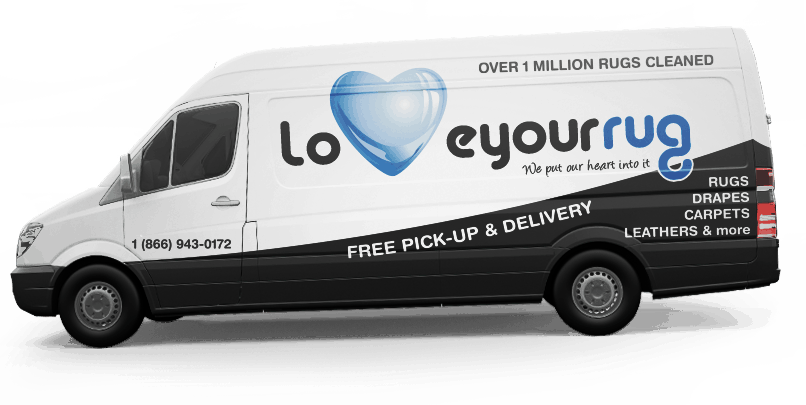 CONVENIENT WEEKLY PICK-UP'S
FREE Rug Cleaning Pick-up & Delivery in Gatineau
WE ARE IN GATINEAU EVERY WEEK AND OUR RUG CLEANING AND RUG REPAIR PICK-UP IS AVAILABLE UPON REQUEST THROUGHOUT GATINEAU, ONTARIO.
We got Gatineau covered from Ojibway Pkwy and Morton Dr (North West Gatineau) along the Detroit river and Riverside Dr. to Manning Rd. (North East Gatineau) From here we go down Manning Rd. to the Macdonald-Cartier Fwy (Hwy 401) (South East Gatineau) then we head westwards to Huron Church Rd. and Cabana Rd W. (South West Gatineau) If you are located outside of these major roads we got you covered.
Simply call us or fill out our quick online quote and we will come to your location to pick-up your area rugs.
TO OUR CUSTOMERS IN GATINEAU
Servicing Gatineau
For Over a Century
Our work is our passion, and our company has grown to become Canada's largest rug cleaner due to our love for what we do. Love Your Rug is a family of talented, experienced and passionate rug experts working towards a common goal, which is to make our customers love their rug. Clean rugs help improve the lives of our customers in Gatineau and make them proud of their valuable heirloom. Thank you for all our loyal customers in Gatineau for continuing to trust us with their precious area rugs.
President,
Gatineau in English or Ville de Gatineau in French is the fourth largest city in Quebec. Located just minutes from Gatineau, Gatineau is positioned on the Ontario-Quebec border on the north bank of the Gatineau river. With a city that houses over 300,000 people and spans 380 squared kilometers, Gatineau is a growing hub for tourism, business, art, culture and innovation.
Being a city by the river, Gatineau is well connected with a variety of bridges for easy accessibility from all sides, including: Alexandra, Portage, Chaudiere, Prince of Wales, Champlain, and Macdonald Cartier bridges.
Many tourists visit Gatineau every year for its variety of events and activities including: Canadian museum of history, Casino du Lac-Leamy, hot air balloon festival, and it's abundance of restaurants, nightclubs and bars to name a few.
Love Your Rug regularly visits Gatineau to service our many clients in this beautiful Canadian city. To schedule a rug cleaning or repair pickup in Gatineau simply call us at 1-877-588-8784 or submit our form after seeing our prices.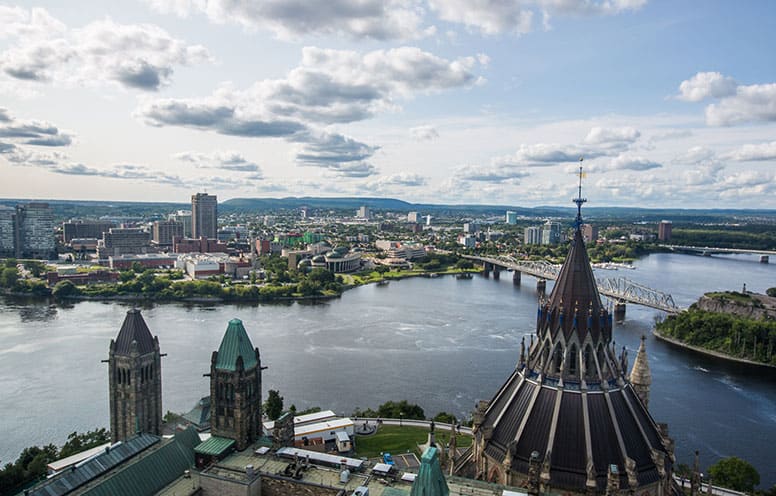 Call Now for an Instant Rug Quote in Gatineau